Wales! Wales! Theosophy Wales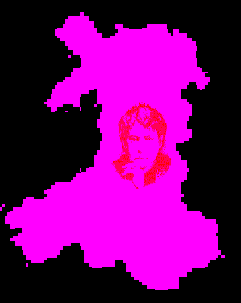 The All Wales Guide to
Getting Started in Theosophy
(And its all Free Stuff )
People outside Wales may also find this guide useful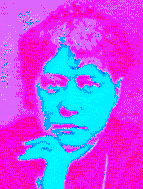 Helena Petrovna Blavatsky
1831 – 1891
____________________
Who was H P Blavatsky?
(This is very brief with links to more detailed info)
Born Helena Petrovna von Hahn in the Ukraine in 1831, H P Blavatsky was a minor Russian aristocrat with Prussian ancestry on her father's side.
In 1849 she married a middle aged army officer and district commissioner named Blavatsky and quickly did a runner thus transforming herself from Miss von Hahn to Madame Blavatsky. This was an empowerment at the time.
For the next twenty years or so, H P Blavatsky went everywhere and did everything, visiting Tibet, fighting in Garibaldi's army at the Battle of Mentana in 1867 and living for periods in Cairo, London and New York.
In New York in 1875 she joined forces with American Civil War Colonel Henry Steel Olcott and Irish born Lawyer William Quan Judge to found the Theosophical Society.
H P Blavatsky and Colonel Olcott moved the Theosophical society Headquarters to India in 1879 but after a damaging conspiracy to denounce her as a fraud, she returned to Europe in 1885.
Her health declined rapidly as she worked on the Secret Doctrine which was published in 1888. She died in 1891 due a flu epidemic.
H P Blavatsky Brief Life Chronology
H P Blavatsky's Life in More Detail  
______________________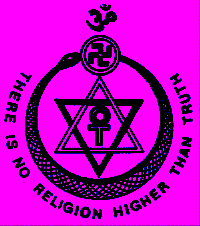 The All Wales
Guide to
Getting Started in Theosophy
_______________________
Find out more about
Theosophy with these links
Independent Theosophical Blog
One liners and quick explanations
About aspects of Theosophy
H P Blavatsky is usually the only
Theosophist that most people have ever
heard of. Let's put that right
The Voice of the Silence Website
An Independent Theosophical Republic
Links to Free Online Theosophy 
Study Resources; Courses, Writings, 
Try these if you don't live in Wales
and are looking for a local group
UK Listing of Theosophical Groups